Waituna Workstreams
Whakamana te Waituna workstreams
Workstreams coordinate existing work, as well as identify new opportunities. Within the workstreams, there are a number of different projects underway.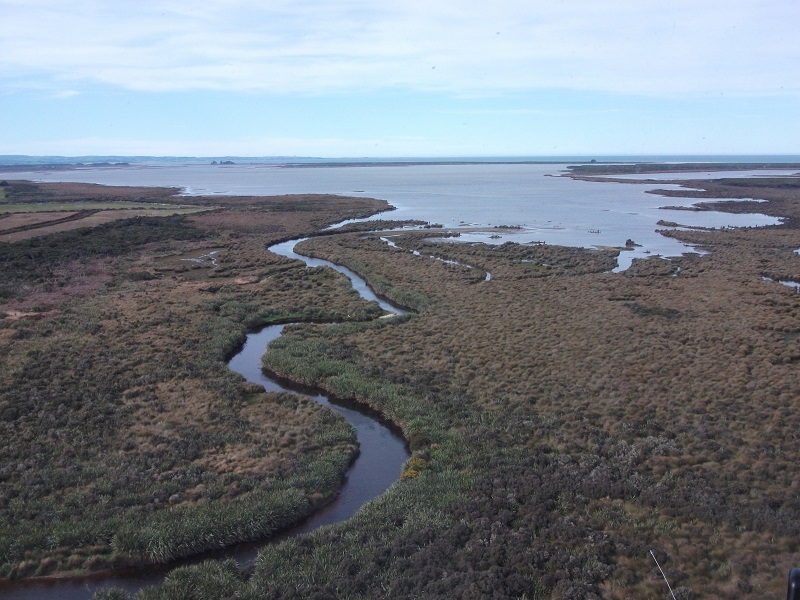 Leadership and Coordination
Essentially the project management of Whakamana te Waituna.
Iwi/Rūnanga Development
Land was purchased in 2021 and vested in Te Wai Parera Trust for Pikiraurahi, Te Pā Mahika Kai, which is being set up to provide ways for reconnecting Iwi with Waituna.
For more information on the purchase of the Mahika Kai Pā site, visit Te Karaka newsletter article.
Awareness and Engagement
Following the Whakamana te Waituna Communications and Engagement Plan, a number of initiatives are being undertaken in 2022 to update different audiences with the work of the Trust and its partners. These include updating the website, communicating in local publications and on social media, looking at opportunities to bring the community on-site and publicise the Trust's successes.
Contaminant Reduction
Working together to put in place various methods on private and public land that will reduce nutrients and sediment entering waterways, while maintaining economically viable businesses. Current projects include:
Efficacy of tile drain filter systems
Sediment traps
Waituna Creek planting
600 Marshall Rd (Reiger Block)
Biodiversity and Pest Management
Coordinating existing work and identifying new opportunities to increase biodiversity. Towards the end of 2019, the Whakamana te Waituna Trust partners consulted with the community on options for enhancing biodiversity across the Waituna Catchment, and for improving the ecological diversity and water quality in Waituna Creek. Three workshops were held at the Oteramika Hall and an online survey was run at the same time.
In terms of priorities, a recurring theme was the importance of water quality, followed by more control of predators, pests and weeds. The feedback from these meetings and the online survey were developed into a more specific work plan.
Lagoon Health and Hydrology
Stabilising the lagoon in a moderately disturbed ecological state. This includes land purchase to provide a buffer around the lagoon, development of a long term consent for managing lagoon openings, and ensuring the bridge on Waghorn Road provides access to the lagoon.