Bird Count
Waituna Lagoon and the wider wetland complex contains important habitat for resident and migratory birds, including nationally critical and endangered species.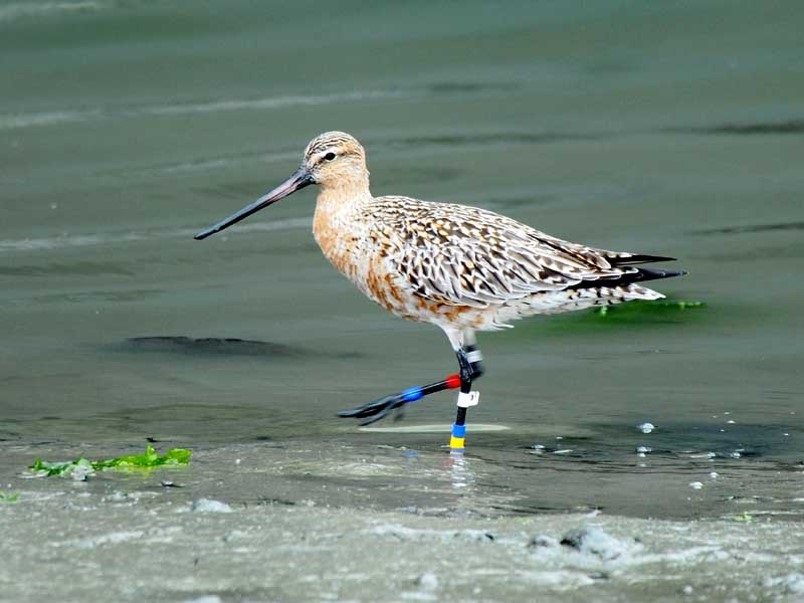 During a one-off bird count on 11 July 2019, Phil Rhodes from Birds New Zealand found 16 different species making use of the various habitats near the viewing shelter at Waituna Lagoon. The lagoon was open briefly from 14 to 30 June 2019, which potentially encouraged migrant waders to the exposed mudflats. In the future, Waituna may be added as a regular bird count site regardless of whether the lagoon is open or closed.
A list of birds present at the count were:
Australasian Shoveler c70
Mallard c150
Grey teal c200
Pied stilt 13
South Island pied oystercatcher 32
Variable oystercatcher 39
Spur-winged plover 2
Banded dotterel c23
Bar-tailed godwit 160
Ruddy turnstone 62
Red-billed gull 107
Southern black-backed gull 10
Gull-billed tern 2
Australasian harrier 2
Fernbird 2
The migrant waders spotted recently will be mainly juveniles, having not returned to breed in Alaska in March. After wintering in Southland, they will most likely make the great migration back next March.
A pair of Gull-billed terns, an uncommon visitor from Australia, were also present during the count. This is possibly the first sighting of them at Waituna, and they may be the same birds sighted in the Awarua Bay area recently.