Waituna fauna
Waituna Lagoon and the surrounding wetlands host an amazing variety of wildlife.
The wider wetland complex is a significant area for birdlife for both resident species and several rare migratory species. A recent one-off bird count found 16 different species using the various habitats near the viewing shelter. In the past when Waituna Lagoon was open to the sea there used to be extensive tidal mudflats, which once formed an important wader habitat at any time of year, although trans-equatorial migratory waders are much more numerous in summer. However, these have been significantly reduced in area by the accumulation of pea gravel near the mouth of Walker Bay in recent years, thereby destroying what was the key wader site on the lagoon. A large number of wader species (including 18 species of trans-equatorial waders) utilise the mudflats. Over 80 different species of birds have been recorded in the complex (21 naturalised), including both international and internal migratory waders. The migratory bird fauna is notable for the sighting here of several rarer visitors including the Lesser Sand Plover ( Charadrius mongolus), grey plover (Pluvialis squatarola), marsh sandpiper ( Tringa stagnatilis), sanderling (Calidris alba) and Asiatic whimbrel ( Numenius phaeopus variegatus) (Rance & Cooper 1997).

A number of nationally critical species (Southern New Zealand Dotterel ( Charadrius obscurus ), white heron (Egretta alba modesta) and nationally declining species (banded dotterel ( Charadrius bicinctus bicinctus), black-fronted tern (Sterna albostriata ), white-fronted tern (Sterna striata) have been recorded within the complex ( Molloy et al. 2001; Rance & Cooper 1997). Some of these birds, like the Eastern bar-tailed godwit ( kuaka) migrate from their breeding grounds in western Alaska to seek food in New Zealand's summer months. Rare native species that can be found at the lagoon include the Southern New Zealand dotterel ( tūturiwhatu), the Australasian bittern (matuku), the marsh crake, and the fernbird ( mātātā). The most abundant trans-equatorial wader that visits New Zealand is the Eastern bar-tailed godwit ( kuaka). Occasionally people visit the lagoon to bird-watch; neighbouring Awarua Bay and New River Estuary are also popular bird-watching spots.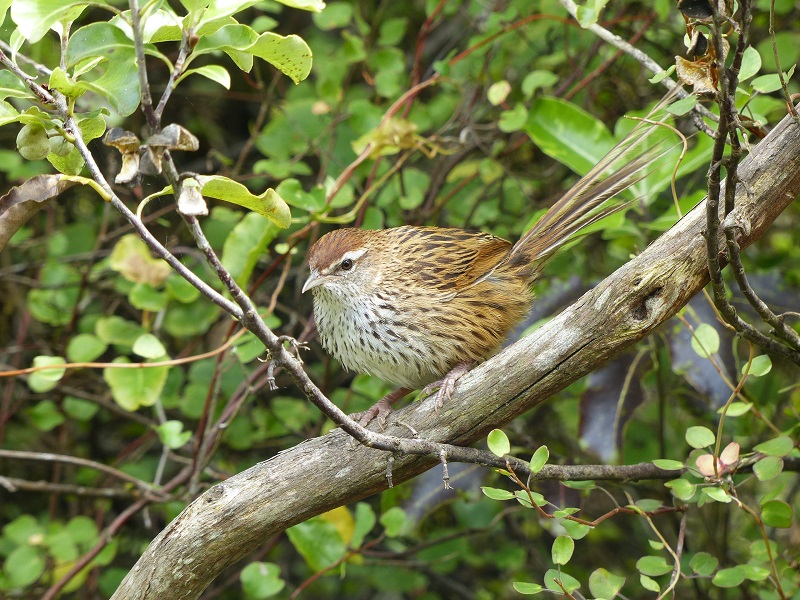 The lagoon has significant populations of waterfowl, including black swans ( Cygnus atratus ) and a variety of duck species. It is considered an important grey duck ( Anas superciliosa) site in Southland. Grey duck are in serious decline ( Molloy et al. 2001) and the presence of significant populations of mallards ( Anas platyrhynchos) on the lagoon puts the population at risk from hybridisation ( Rhymer et al. 1994). The wetland and adjoining peatlands also provides important habitat for nationally critical brown teal ( Anas chlorotis), endangered Australasian bittern (Botaurus poiciloptilus ) and vulnerable New Zealand shoveller (Anas rhynchotis) (Molloy et al. 2001 ), in addition to a number of species that are nationally declining.
Waituna Lagoon also has a rich duck hunting history. Mallard ducks ( Anas platyrhynchos) are primarily targeted, but other game bird species present on the lagoon include the Australasian Shoveler ( Anas rhynchotis), Paradise Shelduck (Tadorna variegata ), Black Swan (Cygnus atratus) and Canada goose (Branta Canadensis; now listed as unprotected). 50 duck hunting permits were issued for the 2017 season in Waituna, anyone hunting on Department of Conservation land needs to get a permit from the local office in addition to a hunting licence from Fish & Game. The duck hunting season commences on the first weekend in May every year.
Breeding birds in the wider wetland complex include black shag or great cormorant ( Phalacrocorax carbo novaehollandiae ), little shag or little pied cormorant (Phalacrocorax melanoleucos brevirostris ), black swan (Cygnus atratus), paradise shelduck ( Tadorna variegata), pukeko or Purple Swamphen (Porphyrio melanotus melanotus), South Island pied oystercatcher ( Haematopus finschi) and variable oystercatcher ( Haematopus unicolor), banded dotterel ( Charadrius bicinctus bicinctus), Australasian pied stilt (Himantopus himantopus ), southern black-backed gull (Larus dominicanus dominicanus), and red-billed gulls ( Larus novaehollandiae scopulinus), Caspian tern (Hydroprogne caspia ), and white-fronted tern (Sterna striata). The lagoon is also an important moulting refuge for New Zealand shoveler ( Anas rhynchotis variegata ). Royal spoonbill (Platalea leucorodia regia ) and grey teal (Anas gibberifrons gracilis) are regular visitors that use the wider wetland complex.
There is a rich diversity of entomological (insect) life. In all, over 80 species of moth alone have been found in the Awarua-Waituna Wetland complex. As with the flora many of the insects are typically subalpine species. The area is the type locality for a number of species of moth, some of which are not known to occur elsewhere.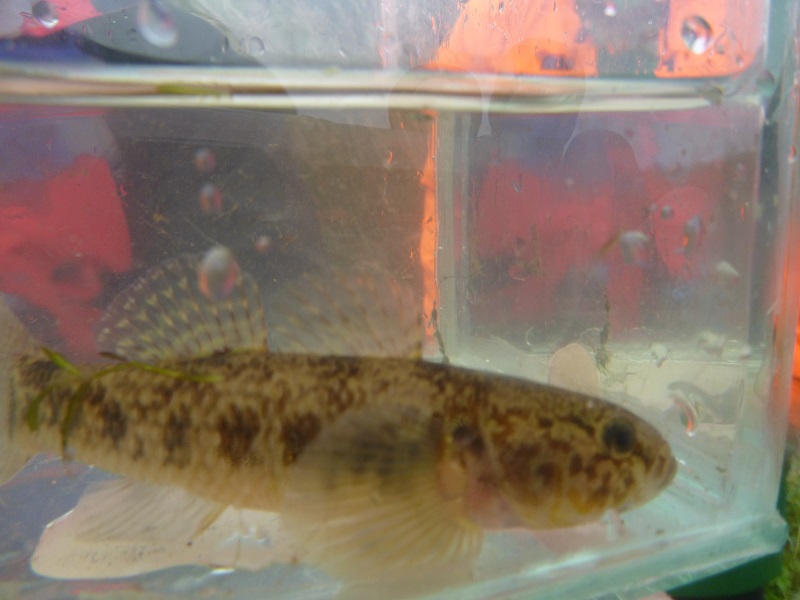 There have been 18 fish species found in the Waituna catchment and lagoon. This includes native, introduced and estuarine species. Common bully, longfin and shortfin eels, trout, and giant and banded kokopu have all been found in the catchment. Native fish in the catchment include significant populations of giant kokopu (Galaxias argenteus) and banded kokopu (Galaxias fasciatus) (Department of Lands and Survey 1984; Riddell et al. 1988, 2008 Atkinson). A study on giant kokopu in 2010 found that Waituna is a stronghold for this species. Larvae rear in Waituna Lagoon, which could be the reason for the success of the population.
There are both longfin (Anguilla dieffenbachii) and shortfin (A. australis) eels present, alongside inanga ( Galaxias maculatus), common smelt (Retropinna retropinna), redfin bullies (Gobiomorphus huttoni), lowland bullies and lamprey (Geotria australis). Species more commonly associated with estuarine conditions can also be found, such as the yellow-eyed mullet (Aldrichetta forsteri), cockabully (Grahamina nigripenne), kahawai (Arripis trutta), stargazer (Leptoscopus macropygus), parrotfish (Pseudolabrus celidotus), and black (Rhombosolea retiaria), yellow (R. leporina) and sand (R. plebia) flounder.

The exotic fish fauna of the lagoon includes numerous large brown trout, which forms the basis of a popular recreational fishery for many Southland and overseas anglers. Each year Waituna Lagoon receives at least 2,240 angler visits (Fish & Game Southland). Anglers visit for a variety of reasons including family history, proximity to Invercargill, the rugged landscape and of course the opportunity to fish for big brown trout. The average size of a Waituna trout is 550mm - the highest average trout length of any Southland waterbody. Trout were liberated in the lagoon in 1900, and had formed a self-sustaining population by 1918 ( Riddell et al. 1988). The current population is a mixture of sea-run and freshwater fish, and has breeding redds and nursery grounds in the tributary streams. Fish & Game spawning counts (conducted in July each year) have revealed that over 1,500 trout spawn in the small creeks that feed Waituna Lagoon.