How can I get involved?
We all have a responsibility to future generations to look after the environment we live and work in, and to make sure Waituna remains part of this future we need to reduce the nutrients and sediment getting into the creeks and the lagoon.

You don't have to live in the area to be involved, the lagoon and surrounding wetlands are an asset to all Southlanders and New Zealand as a whole.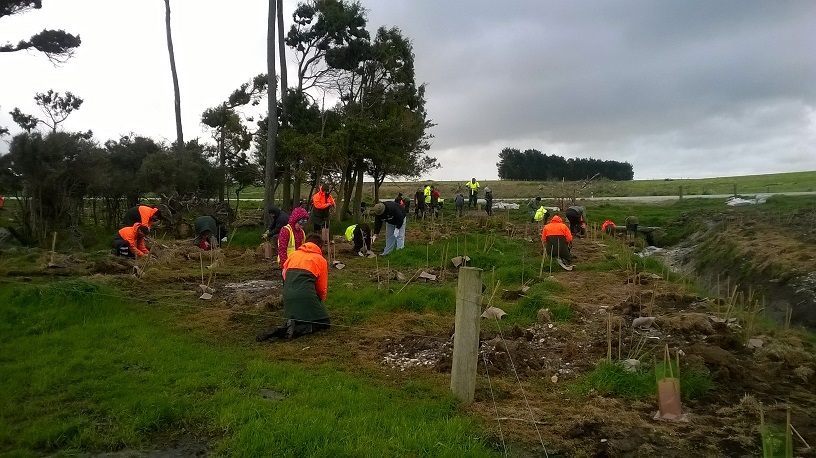 • Have your say on enhancing biodiversity across the Waituna catchment, and improving ecological diversity and water quality in Waituna Creek
• Take your friends and whanau to visit Waituna! There are a number of easy walks ranging from 10 minutes to 2 hours that offer amazing opportunities for spotting native birds who call the Waituna home or migratory species who visit each year. Take a peek in the tarns and maybe you'll spot a tuna (eel) for which the lagoon is named. It's also a great place for kayaking, fishing and boating. More information is available on the Department of Conservation website.
• Volunteer with projects in the Waituna area, there's always up and coming planting days. Get in touch with Environment Southland Land Sustainability Officer for the Waituna catchment Katrina Robertson, or the Waituna Landcare Group . You can also check out the Southland Ecological Restoration Network (SERN) website for volunteer opportunities.
• Volunteer opportunities also arise throughout the year with the Department of Conservation for individuals and groups to assist with planting, weed control, predator control and wildlife surveys in Waituna and throughout the Southland region. This is a great chance for people who really want to lend a hand but can only volunteer for short periods of time. Volunteering requires reasonable fitness, and you must be capable of walking on uneven ground, often among tall grass and with the possibility of getting your feet wet! Accommodation is not provided for day trips, and as each opportunity may be different, the meeting location and time will be confirmed with the participating volunteers. There is no cost for day trips. To find out more, and to register, please contact the Southland and Otago Volunteer Coordinator at the Murihiku/Invercargill Office. Phone +64 3 211 2400 or email invercargill@doc.govt.nz

If you live in the Waituna catchment, there are a number of good management practices you can undertake to help reduce the nutrients and sediments entering the water, see the tips listed below or head to www.es.govt.nz for more information.
• Exclude any stock from waterways and wetlands.
• Make sure you have an up-to-date nutrient management plan and apply fertiliser at appropriate rates in the right conditions.
• Manage your winter grazing activities carefully to prevent overland flow carrying sediment and nutrients to waterways.
• Leave a buffer (minimum of 5 metres is required) when break feeding a winter crop towards the waterway, and identify swales that deliver runoff to waterways. Fence these swales out and leave them ungrazed until the end of the season.
• Manage a decent riparian margin (buffer zone) along any waterways. These can be planted to shade water and help trap contaminants.
• Think about how you could improve the management of farm dairy effluent.
• Ensure your septic tank is well maintained and working properly. They can contribute lots of phosphorus (found in dishwashing liquid), as well as other unwanted human waste to the environment.
• Get involved with planting days in the Waituna area or add to the biodiversity on your own property where you can.